An order confirmation will be sent to your email address after the order has been placed.
A separate email with the service information and tracking number will be sent once the order has been shipped out.
Search your inbox for an email from support@waterguru.com with the subject "A shipment from order #XXXXXX is on the way" Also search your junk mail or spam folder.
The email will state: "Your order is on the way. Track your shipment to see the delivery status".
Tap "View your Order"
After you tap on the link, you will be directed to a page showing the current status of your order and delivery status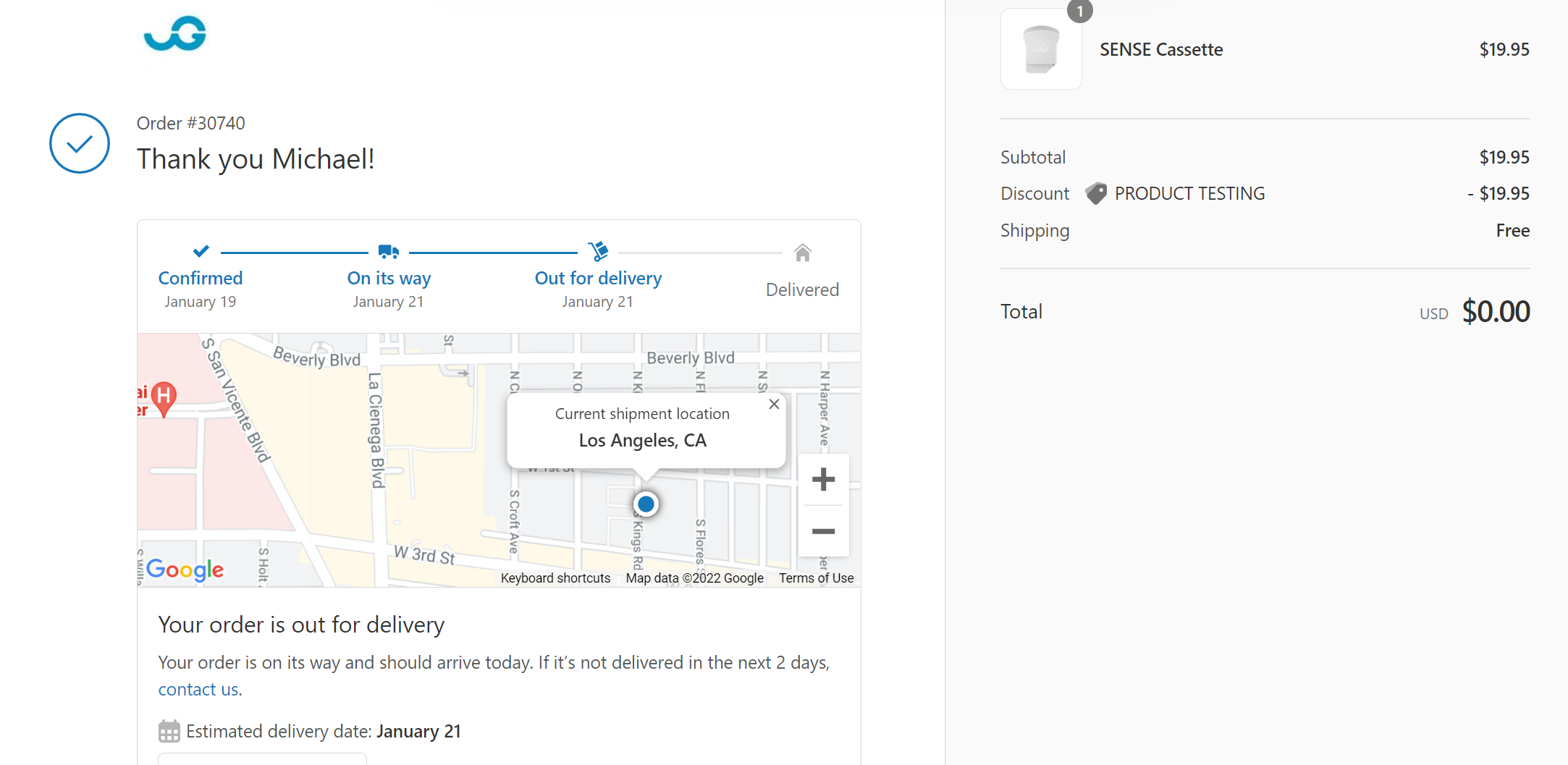 At the bottom of the page, your estimated delivery date and your Tracking number will appear
You have the option to track your order using "SHOP" to have a link sent to your phone for easy tracking.
Shop is an App that is available in both Google Play and the App Store
Tap Track order with Shop
A QR code will appear with the option to: "Track on your phone"

Scan the code with your phone's camera to track with Shop.

Or send a link to your phone

If you tap on "Send a link to your phone", you will be prompted to enter your phone number
Enter your phone number and tap Submit
You will receive a text message stating: "Track your order every step of the way in the Shop App", and a clickable link will be displayed
Tap on the link and you will be prompted to install the Shop App from Shopify on your phone
After you install the Shop App, you will see a list of any recent purchases that were processed using Shopify including WaterGuru orders.
If you tap on the Device order itself, you will see a summary of the order with a link to tap Details to view the Order Details including your Order Number, Order Date, and Shipping information
If you tap on the map, you will see the current Tracking Status of your order on a map
Important:
In most cases, orders leave our warehouse within 24-48 hours.
If part of your order isn't available for immediate shipment, your order will not ship until all items are completed.
Some chemicals are incompatible with each other and we will separate chemical orders automatically.