How do I perform a Water Measurement of my pool water?
Daily Water Measurement
During initial setup, you can set the daily time you want the WaterGuru SENSE to perform the Water Measurement. This time should correspond to a time when you are certain that the Water Pump is set to be running.
Real Time Water Measurement
Anytime you want to do a real time water measurement, just tap Measure Now from the revolving carousel in the WaterGuru App to measure your pool's PH, Free Chlorine and Water Temperature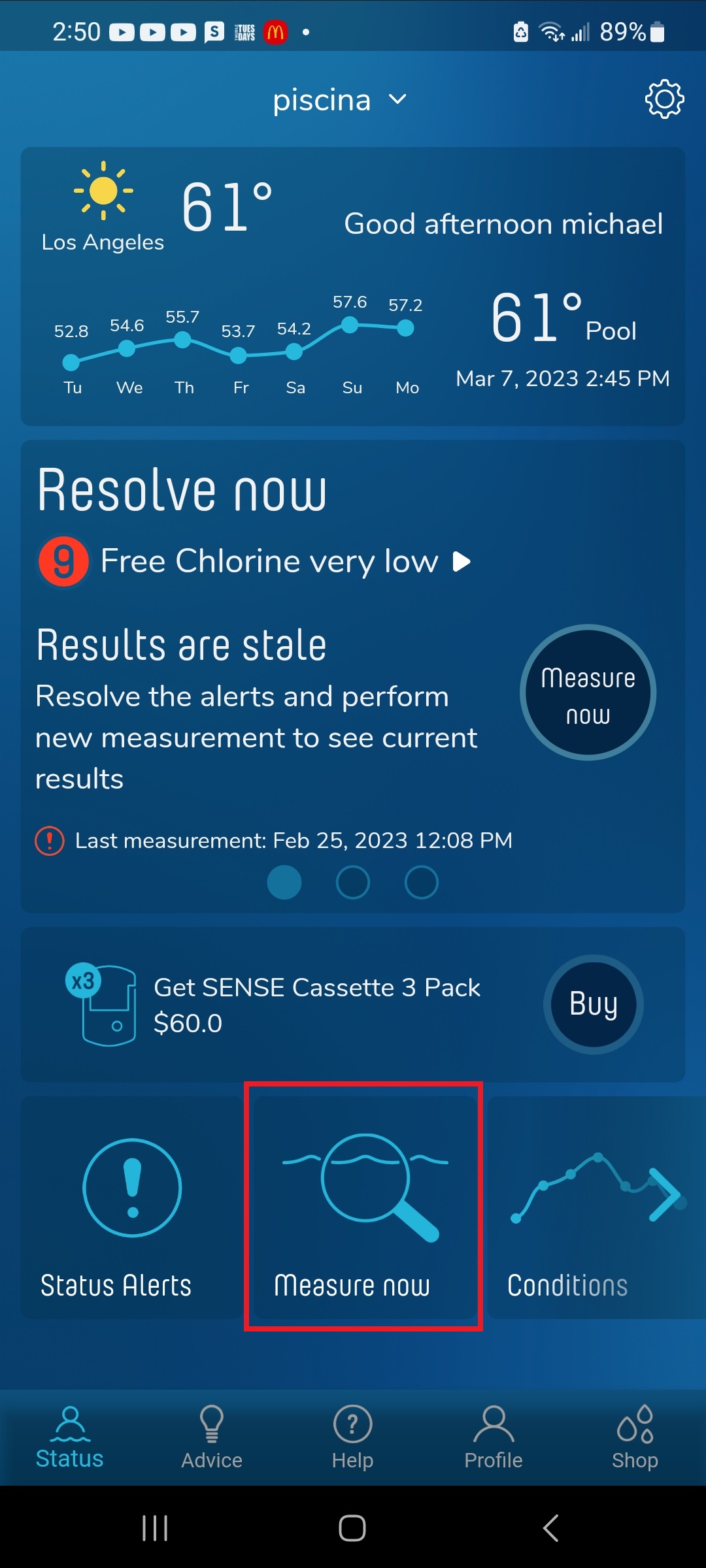 Within Bluetooth range
The app will check to see if you are within Bluetooth range of your SENSE device.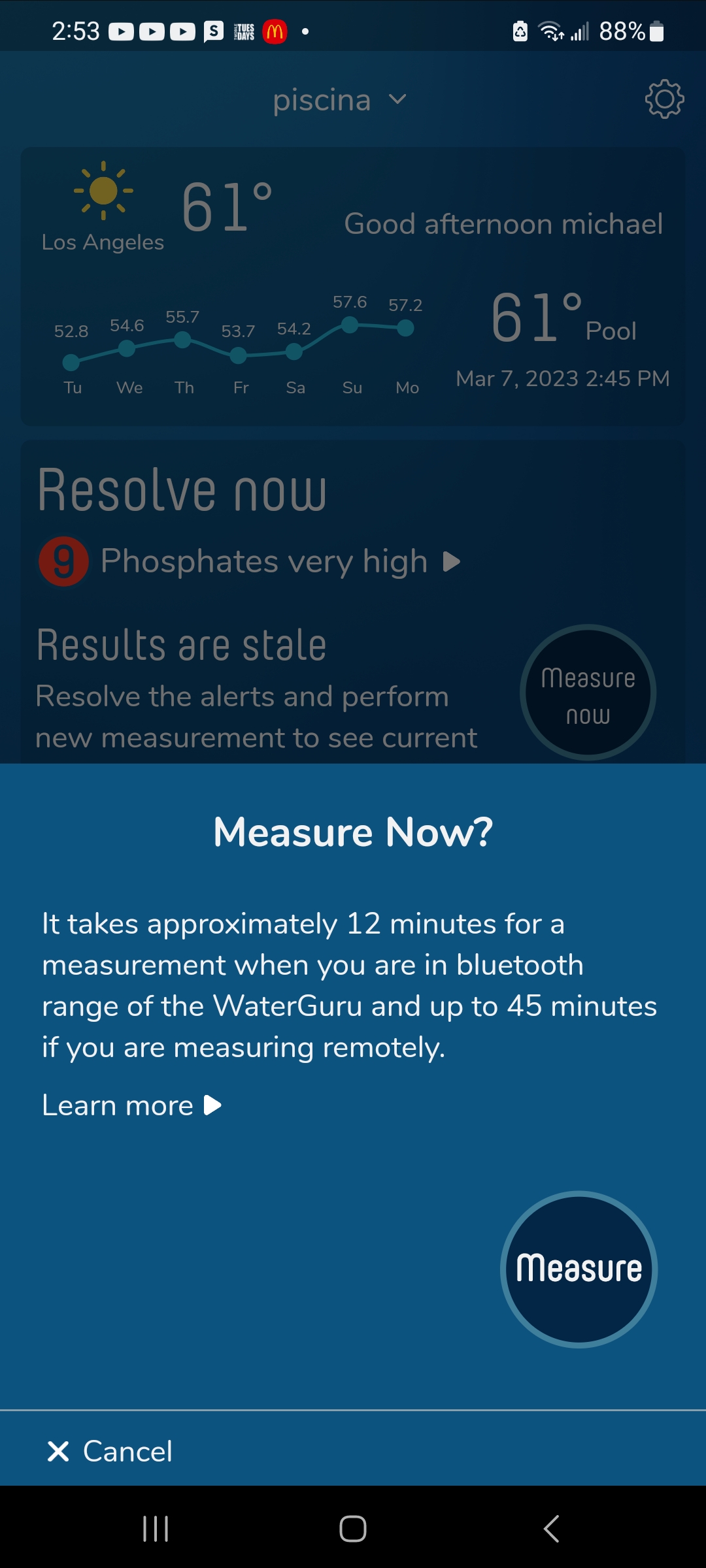 Tap Measure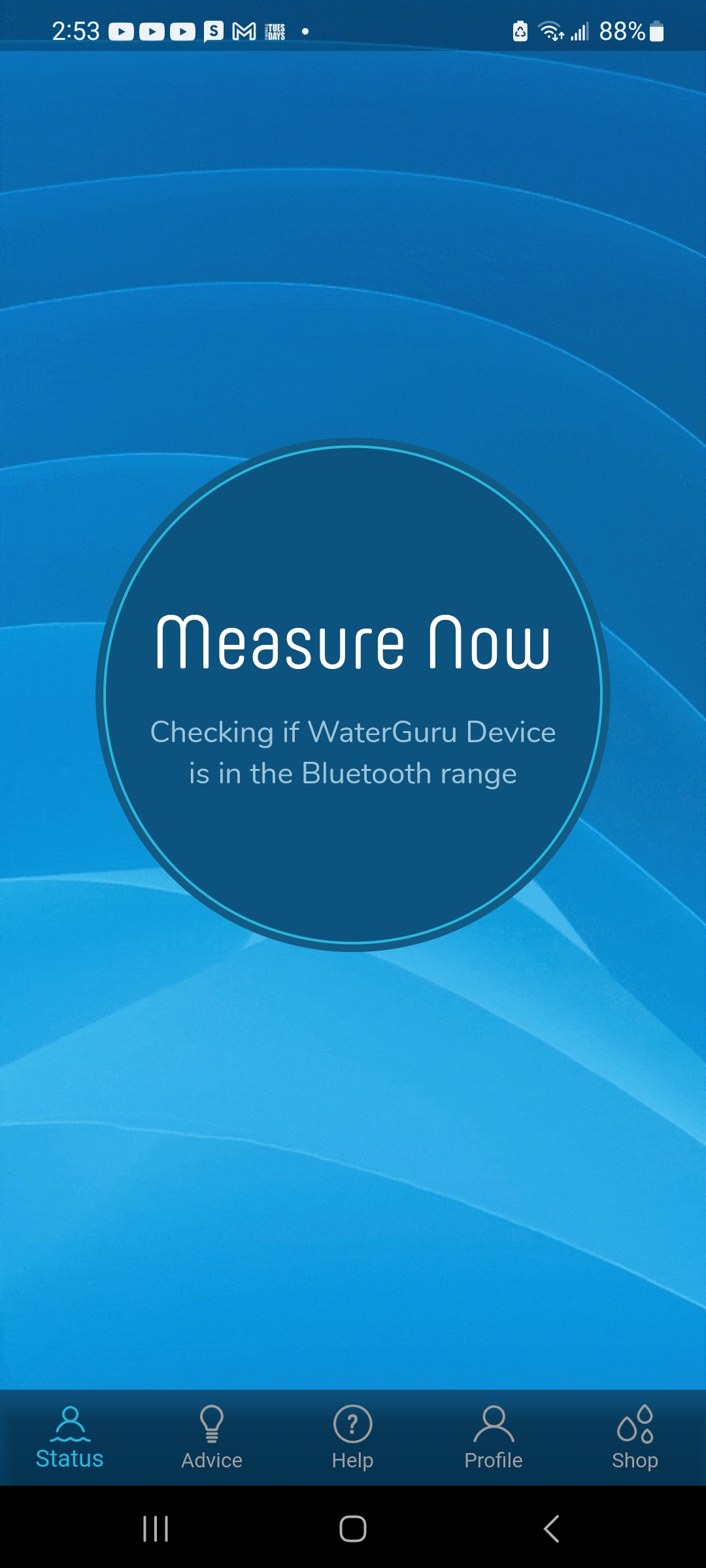 If you are at home and within Bluetooth range of your SENSE, the real time process will take about 12 minutes to complete. When complete, the app will receive a push message in the App showing the results.
Outside Bluetooth range
If your SENSE is out of Bluetooth range, your SENSE will connect via your Wi-Fi network and the measurement will be done via the cloud. This will take about 45 minutes.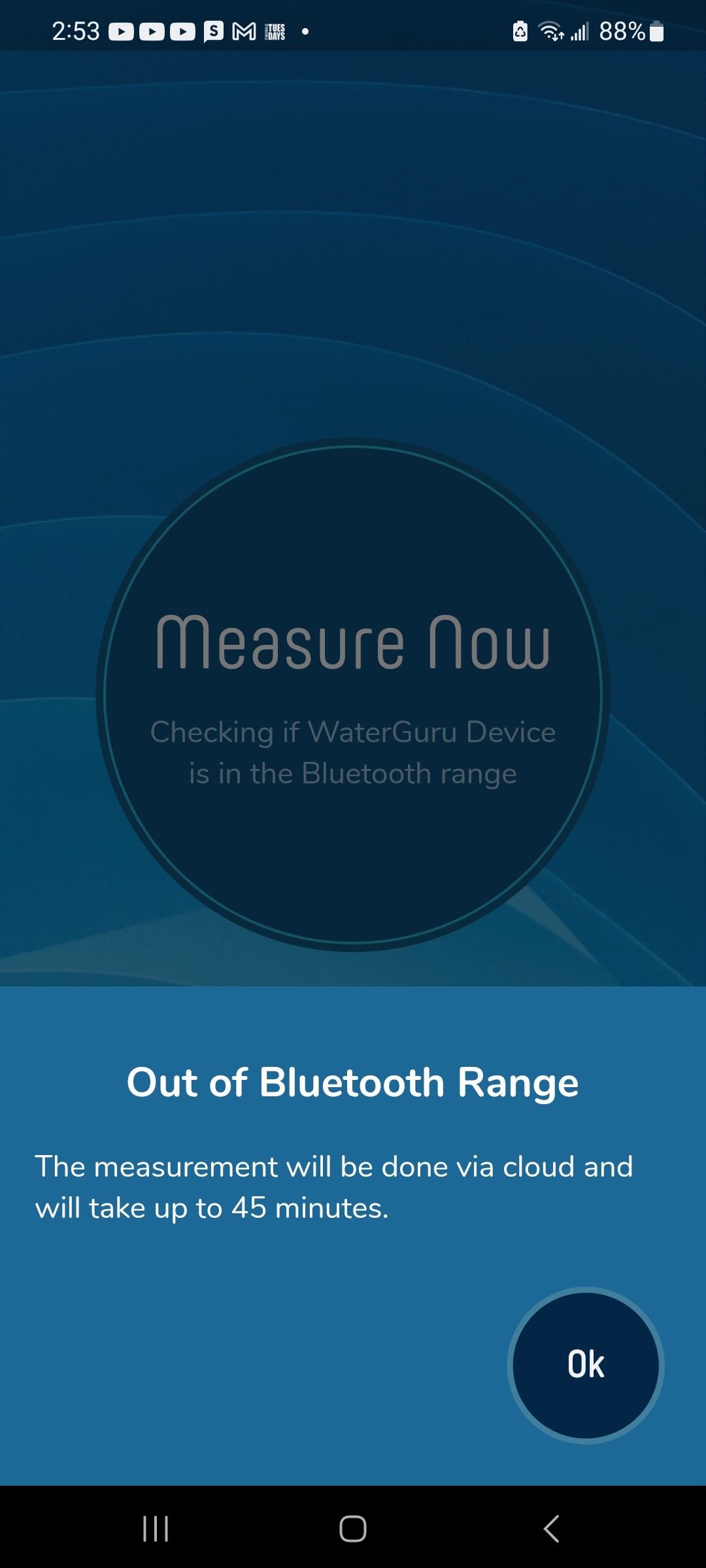 When complete, the app will display a push message with the results.
How does it work?
During each Water Measurement reading, the SENSE is calibrated to account for the unique environment of your skimmer at the time of measurement. The water exposure of the proprietary chemistry pads takes about 10 minutes to stabilize the color change in each pad corresponding to changes in pH and FC - Free Chlorine levels. This ensures the most accurate and consistent measurements.